ECO AWARE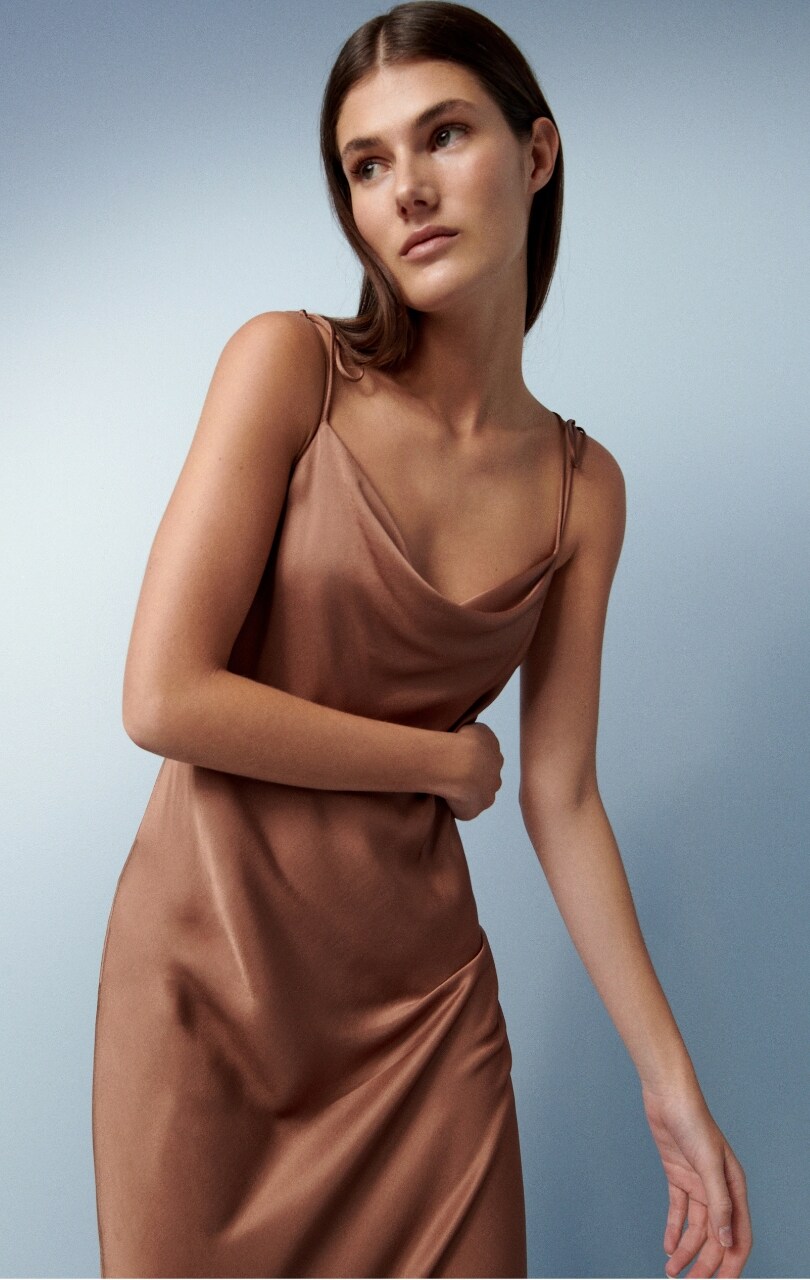 Eco Aware means...
In the Eco Aware collection, we aim to replace standard textiles with materials made in a more sustainable way. The process includes i.a. organic fibers made of raw materials grown with the use of both traditional methods and natural means of protection with the sustainable water management. We also use fabrics based on wood cellulose, Including LenzingTM EcoVero, which is viscose produced from certified raw materials in a closed-loop process. Our offer also contains recycled fabrics – natural, such as recycled wool and cotton, and recycled synthetic fibers such as polyester produced from production residues or from PET plastic bottles, and polyamide obtained from pre- or post-consumer waste
We're gradually increasing the share of more environmentally friendly collections. In 2025, garments with the Eco Aware label in Reserved will constitute 50% of our offer.   The clothes that are a part of the Eco Aware Production collection are made in factories that use innovative and eco-friendly technologies. These factories implemented closed-cycle systems of internal water circulation. Special photovoltaic panels are placed on the roofs of the buildings. The energy that powers the production process comes from a renewable source. These factories also have their own post-production water treatment facilities, which use biological treatment methods. All of the suppliers undergo thorough inspection to verify the environmental impact of their actions.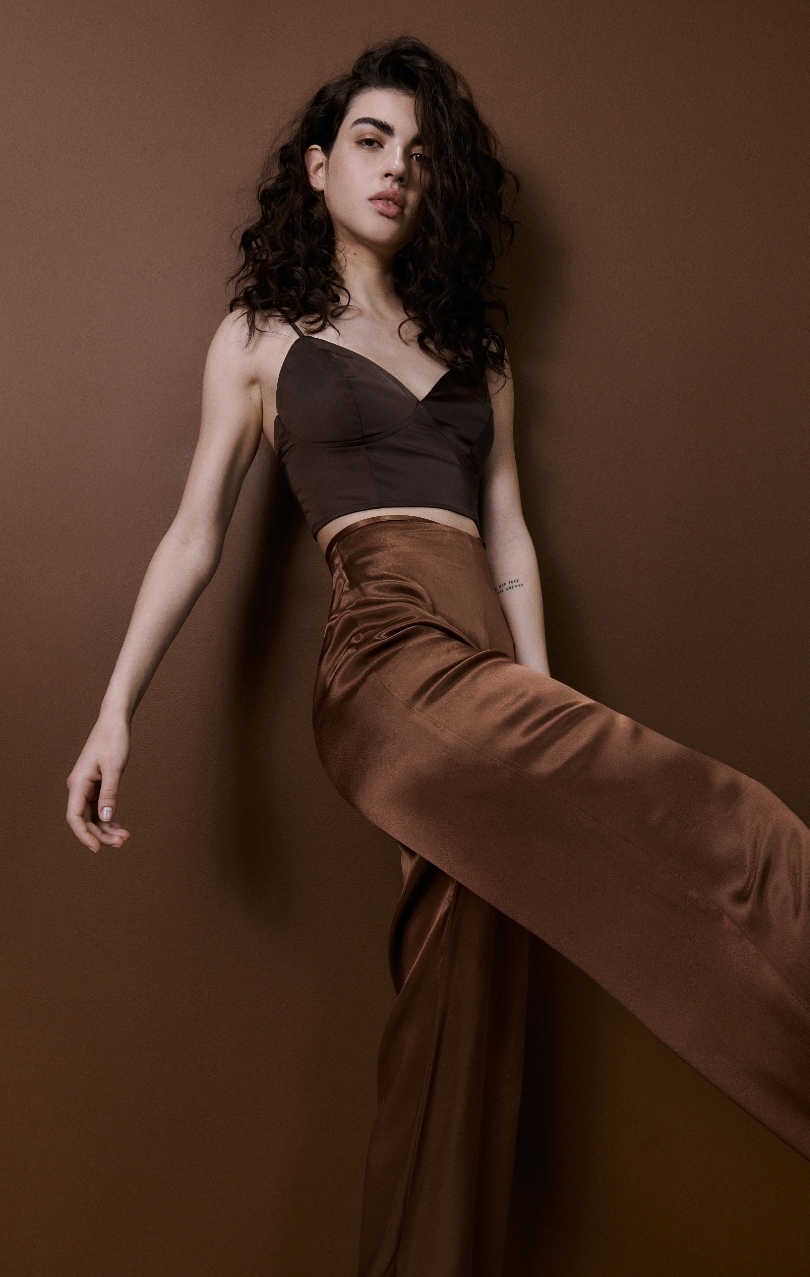 Sustainable development
#EcoAware means not only looks from our collections made from more sustainable materials or products sewn in factories that meet the standards for reducing the use of natural resources in the production process.   It stands for the entirety of our actions implemented in the pursuit of creating more sustainable fashion.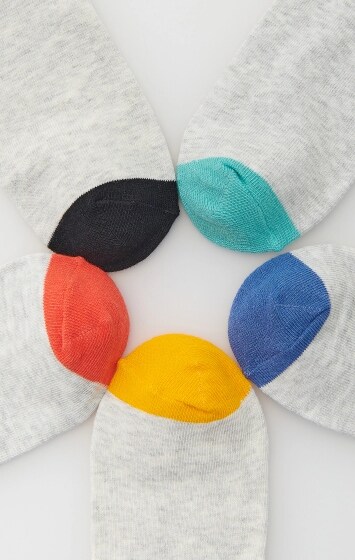 Water
In 2020, we joined the Zero Discharge of Hazardous Chemicals initiative. Its mission is to implement best practice for sustainable chemical safety throughout the apparel industry supply chain. ZDHC oversees the quality of the water released to the environment after the treatment process. The composition of the above mentioned water is verified chemically, physically and biologically alike. This means that the factories that are part of the ZDHC program are obliged not only to treat the water, but also to improve its quality in order to gradually restore the water ecosystem to its original state. Ever since joining ZDHC, we consider an ongoing membership as one of the key factors when selecting factories for production outsourcing. We also actively encourage and support our suppliers to join ZDHC. Since 2020 a total of 20 partner factories in Bangladesh and 3 partner factories in Pakistan have joined the program.
At this moment nearly 60% of factories sewing garments for LPP in Bangladesh and Pakistan, as well as over 82% of jeans suppliers in these markets are its members. 70% of our garments produced in Bangladesh and Pakistan – including 99% of jeans, meet the strict chemical safety requirements set by ZDHC. Independently of the ZDHC membership, LPP also attaches a detailed quality standard – the LPP Quality Guidebook, to every order sent to the factories. This guidebook contains a comprehensive list of chemicals prohibited in the production of our collections. In addition, it provides a list of permissible concentrations of other substances compatible with the EU requirements described in the REACH regulation. From 2023 onwards, we want to produce our jeans only in factories that belong to the ZDHC initiative. By the end of the same year, all denim factories that we collaborate with will be part of the Eco Aware Production program. By the end of 2025, our company wants to be fully compliant with ZDHC standards.
Carbon footprint
The carbon footprint is a measurable, auditable and scientifically proven indicator, which is used to measure and compare the impact made by the companies on climate. There are three scopes in terms of general calculations. Firstly, the emissions produced by the company. Secondly, all the emissions related to the energy usage. Finally, a factor that is the most difficult one to calculate so far – the emissions within the entire value chain i.e. emissions caused by the production, transport and sale of goods, as well as by the use of these goods by customers. Calculating the carbon footprint in a reliable way is a challenge. We decided to take on this challenge to the best of our abilities. Starting this year (2022), we decided to calculate the carbon footprint ourselves. We did it across all scopes and categories per the GHG Protocol to gain a full understanding of LPP's GHG emissions. We collect reliable data in every possible scope e.g. to calculate the emissions generated by the workplace commutes, we conducted a survey among our employees.
You can find the detailed overview of our carbon footprint calculation in our latest sustainability report: SUSTAINABILITY REPORT FOR 2021/2022
Elimination of plastic
In 2019, we were the first Polish company to join the New Plastics Economy Global Commitment program. It means that we're committed to the process of completely withdrawing single-use plastic from circulation and replacing it with more sustainable materials. Since 2020, we have been members of the Plastic Pact Network, an initiative which unites the companies in a joint effort to create a closed loop recycling system.   We have significantly reduced the amount of plastic by removing plastic bags from our stores and shipments from the online store. We've completely eliminated the foil from our price tags and replaced the plastic tag strings on our tags with cotton strings coated with natural wax.   We keep on replacing plastic hangers with paper ones. We no longer have plastic fillers. For products, which require extra protection against deformation, such as shoes and bags, we use adequate
Changes in our stores
Eco Aware Stores In 2020, we launched the Eco Aware Stores program, which will be implemented in all of our stores by 2025. We're also introducing the Energy Management Project. It's the remote reading of electricity consumption, which enables us to manage the aforementioned consumption and ultimately reduce it.   Our stores have energy-efficient display screens and smart video wall control systems. Together with the correct preparation of the content displayed, this reduces energy consumption by approximately 40%. We have also introduced such solutions to our retail chain as: LED lighting system; a state-of-the-art air conditioning system with the highest energy efficiency factors that adjusts to the intensity of customer traffic; and escalators with motion sensors that slow down when not in use.   In all of our retail stores we have foregone the use of plastic bags in favour of recycled paper ones.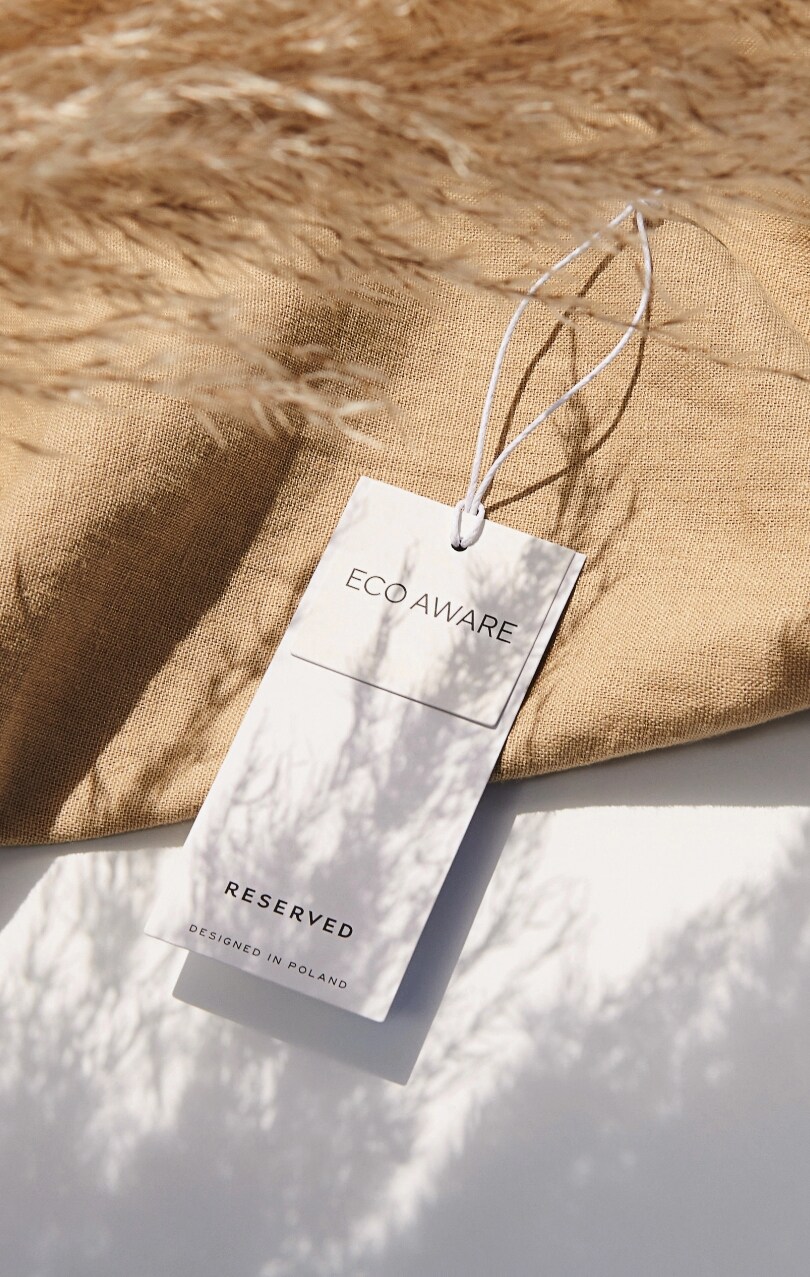 TAKE CARE OF YOUR CLOTHES
The advantages of taking proper care of your clothes: the reduction of water and energy usage and CO2 emissions into the atmosphere. By changing your habits you can prolong the life cycle of your clothes and limit your impact on the environment. DBAJ O UBRANIE is an educational campaign created by LPP. It promotes the idea that a conscious use of clothes preserves their appearance and original properties. Take care of your clothes with the environment in mind!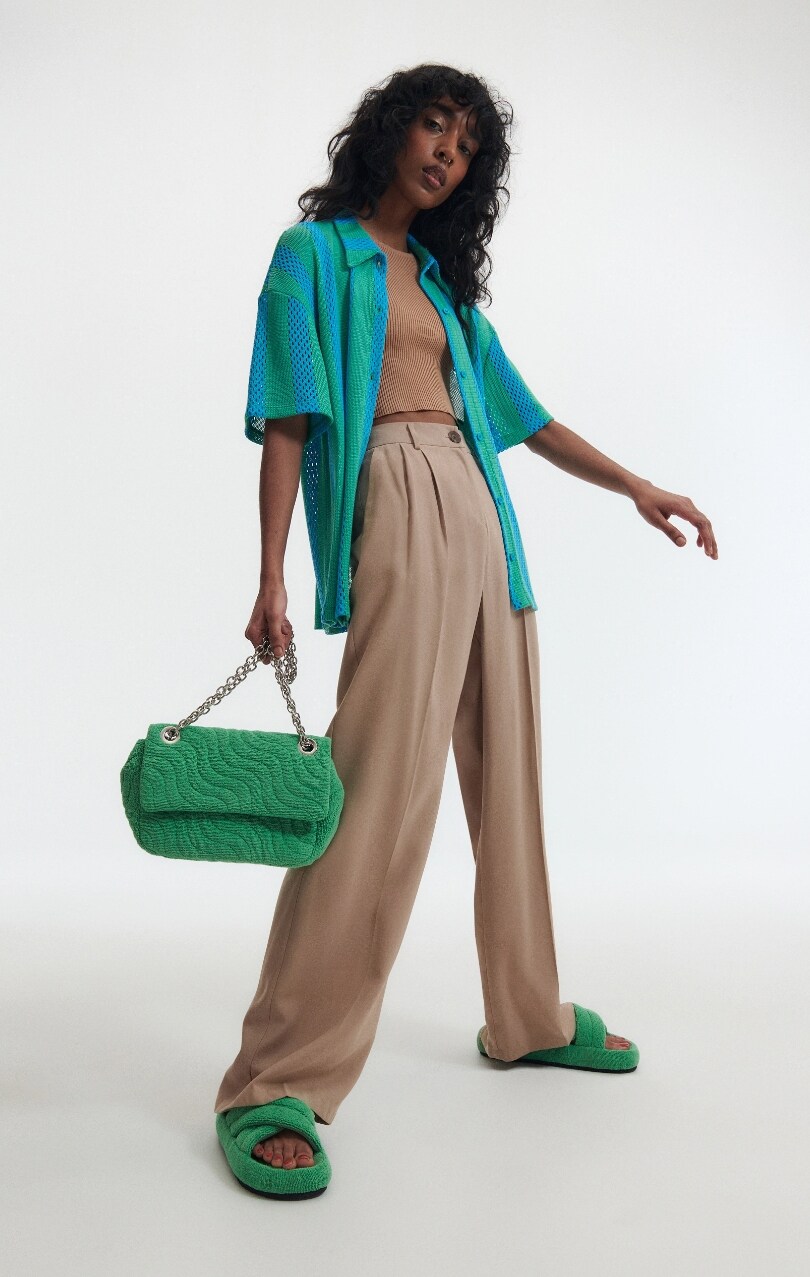 Proper care
Taking proper care of your clothes is more than just laundry. The process also includes right drying, ironing and storage. By taking care of our clothes, we can enjoy wearing them for much longer. In this way we save not only our money, but also our planet. Conscious approach here can be equated with less energy consumption and CO2 emission. It also means less plastic and chemicals going into rivers, lakes and seas. For more information on how to properly take care of your clothes please visit our website: www.dbajoubranie.pl
Donate what you don't wear
We collect used clothing that is later donated to those struggling with a difficult life situation. The items collected in selected stores go to people in need through the St. Brother Albert's Aid Society which runs night shelters for the homeless across Poland. Containers for used textiles can be already found in 50 LPP brand stores throughout the country.